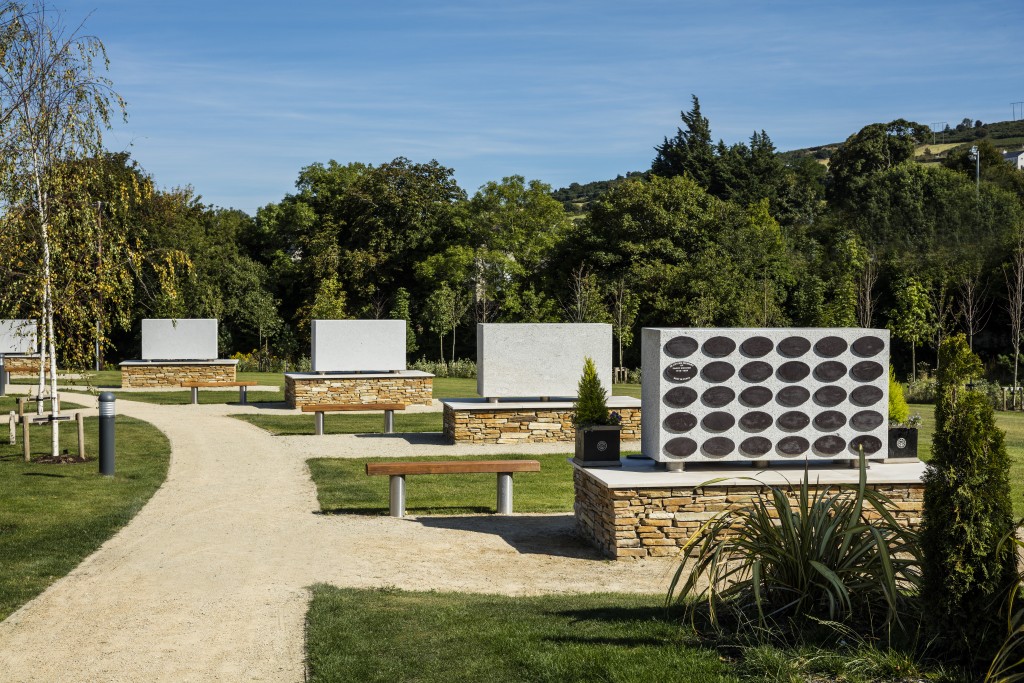 In Ireland, the traditional burial has long been the most common interment option but in recent years, we've noticed significant growth among those who desire to be created instead.
In Dublin, it's thought that cremation accounts from approximately 50% of funerals.
With less space in cemeteries, cremation is often a more practical and simplified solution. In many cases cremation will cost much less than a traditional burial and may also meet the specific religious or environmental concerns of the deceased.
One of the most common questions regarding cremation is what to do with the deceased's ashes. To help with this, we've put together a few different options to consider.
Cemetery burial and preservation
At Kilternan Cemetery, this is the most popular option among our visitors, as we have a beautiful dedicated burial garden for ashes as well as a Columbarium wall where urns can be placed. Many people will opt for this as our tranquil and scenic location is a peaceful spot for loved ones to revisit. Having a location which is dedicated to commemorating a loved can provide solace and help the grieving process. For those who are overwhelmed with the decision of what to do with their loved one's ashes, this can alleviate any burden at what is already a stressful time filled with many difficult decisions.
Furthermore, for those who are religious, this is the most straightforward solution. For example, while the Catholic Church does not prohibit cremation, it prefers that ashes are buried or kept at a cemetery rather than scattered or kept at home.
At Kilternan Cemetery use only native Irish stone in all of our headstones and memorial plaques. The grounds are maintained to a very high standard and there are no ongoing annual maintenance fees. Ash burial and interment options start at € 1,450. Find out more about our services.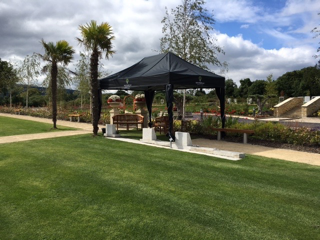 Keeping the ashes
Many people will choose to keep the ashes in their home. This is fine to do, as long as it is somewhere dry and warm, such as on the mantelpiece or on a shelf. While some do not like the thought of having the remains of their loved ones around, others find it comforting.  And when preserved in an ornamental urn, it can be a decorative asset to the home.
There are many kinds of beautiful urns and caskets on the market which you can purchase from a local provider or even online where you'll find an array of casket styles; from intricate handmade ones to environmentally friendly eco urns.
Scattering the ashes
Another popular option is to scatter the ashes. You can do this at the crematorium or cemetery or you can organise to do this in a location that was special to the deceased. Some people will choose to hold a special ceremony or celebration to do so alongside other friends and family members of the deceased.
If you choose to scatter the ashes, there are a few things to consider. For example if you do this on a mountain top or a high up location, the phosphate in the ashes may upset the ecology and cause a biohazard. For this reason, it's best to choose a location that's flat and open. Always visit the location beforehand to get to grips with the conditions and to see if it is suitable.
If you want to do something completely out of the ordinary, there are companies which can add the ashes to fireworks, launch them into space, place them in a helium balloon or scattered from a helicopter.
Creative options
For those who like to think a bit further outside of the box, there are many creative options when it comes to reusing or repurposing ashes. For example, you can get ashes made into a beautiful ornament, stain glass, a piece of jewellery or even planted with a tree.
You can have them integrated into a sculpture or a painting for art enthusiasts. There are also companies who offer to press ashes into a vinyl record, for those who love music.
When it comes to deciding what to do with ashes after death, the options are almost endless. If possible, it is worth consulting with your loved on before their passing and if not, simply considering their passions and interests in life. Whatever your choice, doing something that truly honours your loved one can help you mark the end of their life in a positive and more joyous way.