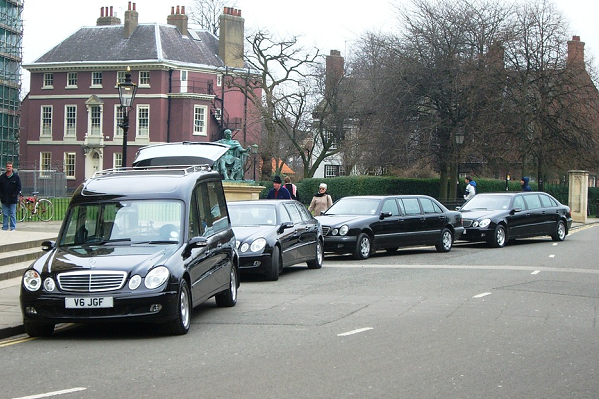 If you've read our guide to planning a funeral, you'll know that choosing a funeral director is often the first step in planning a funeral.
It's an important decision to make, as the funeral director will be responsible for coordinating key aspects of the process and their input can be absolutely invaluable. Not only will they assist with practical organisation of the funeral, they liaise with various other organisations on your behalf and offer support and guidance to you and your loved ones.
What exactly does a funeral director do?
The funeral director (also known as an undertaker) is essentially the event co-ordinator, arranging and managing many details of the funeral.
When you choose a funeral director you will typically have an initial meeting to discuss which responsibilities will be taken on and which decisions you need to make in order to commence arrangements.
Most often, a funeral director will arrange the following:
Before the funeral
Transportation of the body of the deceased (if going to a funeral home)
Preparation of the body of the deceased
Submitting paperwork and legal documents
For the funeral service
Ensuring the wishes of the deceased an/or family members are reflected in the service
Arranging funeral cars
Get order of service to the printer
Arranging catering
Taking care of musical requests
Ordering and managing floral tributes
Assisting you with selection of a coffin
Arranging thank you cards and accepting donations.
Arranging notices of death in newspapers and online.
Most funeral directors will take care of most or all of these duties and you will be advised on the extent of services during your initial meeting.
How to choose a funeral director
Recommendations
In appropriate circumstances, a doctor or nursing home staff will recommend a funeral director. Family members or friends may also suggest options, or there may be a preferred provider in your local area.
In most cases, we strongly advise asking for recommendations of others. Although you can find many options online, you'll get more detail from the personal experiences of others which will help you decide if the funeral director in question is best suited to the needs of your family and can carry out the wishes of the deceased.
Governing bodies
When choosing a funeral director, always check that they are a member of the appropriate governing body. In Ireland, this will be the IAFD – the Irish Association of Funeral Directors.
This way, you can ensure that the service provided will meet industry standard and will give you added confidence in their work.
You can check the membership status by asking the funeral director or by visiting the IAFD website.
Price
Unfortunately, there is no standardised cost for a funeral director as the specific services they offer will vary. If cost is a main deciding factor for your choice of funeral director, then be up front about this when inquiring and compare costs of as many providers as possible.
Also consider that while one funeral director may be cheaper, they may offer less services and if you have to organise these yourself, it could end up being more expensive in the long run.
Your instinct
Although your relationship with a funeral director won't be a long one, it's still crucial to choose the right provider. As this is a difficult time, the funeral director should make you feel comfortable and at ease.
As they will be taking care of a large amount of tasks, they should alleviate a considerable amount of pressure to give you time to focus on what matters most – consoling loved ones and dealing with your grief.
So, if you are not happy with the funeral director you have initially chosen, you can always change your mind.
If you would like us to recommend funeral directors, please contact us and we'll be happy to help.